Benko's Problem Challenge to Bobby Fischer
July 8, 2019
From chessbase.com by Frederic Friedel
Pal Benkö and the Fischer challenge
This is one of the most elegant chess problems we have ever seen. It was composed by the master, Pal Benko when he was just fifteen. Five pieces, four on their original squares, and the task is to force mate in three moves. That is quite difficult: Bobby Fischer failed to find the solution in half an hour. Can you do better – and can you find a correction for the minor dual that was found in the problem?
Pal Benko, Chess Life 1986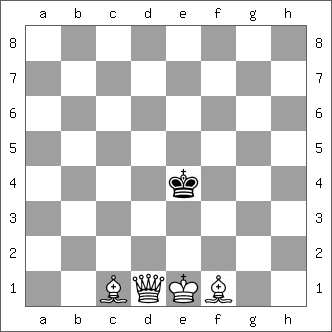 Mate in three
Try to solve in less than half an hour!
Solution tomorrow