Recent Firouzja Games
April 3, 2021
While the rest of us are worried about covid-19, the young masters are playing full steam ahead. I give here two recent blitz tournaments with all the games of Firouzja. In the first set, I just have the noms from chess.com. With work, I suppose one could dig out the actual names.
March 30 Titled Tuesday
GM Alireza Firouzja (@Firouzja2003) won the Chess.com Titled Tuesday tournament on March 30 with an undefeated 10/11 score. It was his second Titled Tuesday victory, after having won on June 23, 2020.
This week's Titled Tuesday tournament had a total of 740 participants. As always, it was an 11-round Swiss with a 3+1 time control.
This time, Firouzja managed to remain undefeated throughout the tournament. He started with seven wins, then drew twice, with GM Hikaru Nakamura and GM Aleksei Pridorozhni (@Alexsur1981), and next finished with two more wins.
won $750 for first place, Pridorozhni $400 for second, GM Nodirbek Abdusattorov (@ChessWarrior7197) $150, and GM Sergei Zhigalko (@Zhigalko_Sergei) $100.
https://www.chess.com/news/view/firo...titled-tuesday
Games 3m+1 sec
Round 1, March 30
Firouzja, Alireza – Cptn2
A45 Trompovsky Attack
1.d4 Nf6 2.Bg5 c5 3.d5 e6 4.Nc3 h6 5.Bh4 d6 6.e4 Be7 7.Bb5+ Nbd7 8.dxe6 fxe6 9.Nf3 O-O 10.Qe2 Ng4 11.Bg3 a6 12.Bc4 Nb6 13.Bd3 d5 14.e5 h5 15.O-O-O Nh6 16.h4 Nf5 17.Ng5 Bxg5+ 18.hxg5 Qxg5+ 19.Kb1 c4 20.Bxf5 1-0
Round 2, March 30
Enriquetejedor – Firouzja, Alireza
B00 Owen Defence
1.e4 b6 2.Nc3 Bb7 3.d4 e6 4.a3 Nf6 5.f3 d5 6.e5 Nfd7 7.f4 c5 8.Nf3 Nc6 9.Be3 cxd4 10.Nxd4 Bc5 11.Qd2 O-O 12.Nf3 Ndxe5 13.Nxe5 Bxe3 14.Qxe3 d4 15.Nxc6 Bxc6 16.Qg3 dxc3 17.Qxc3 Rc8 18.Qd2 Qf6 19.O-O-O Be4 20.Bd3 Bxd3 21.Qxd3 Qxf4+ 22.Kb1 Qc7 23.Rhe1 Rfd8 24.Qe2 Qxh2 25.Rxd8+ Rxd8 26.Qa6 Qc7 27.Re3 g6 28.Rc3 Qe7 29.Ka2 e5 30.Qe2 e4 31.Re3 Qe6+ 32.b3 Re8 33.Rc3 f5 34.g4 f4 35.Rc4 f3 36.Qe3 Qf7 37.Rc7 Qxc7 0-1 (won on time)
Round 3, March 30
Firouzja, Alireza – ymoy
A45 Trompovsky Attack
1.d4 Nf6 2.Bg5 c5 3.d5 Qb6 4.Nc3 d6 5.e4 h6 6.Bxf6 gxf6 7.Bb5+ Bd7 8.a4 a6 9.a5 Qc7 10.Bxd7+ Nxd7 11.Nge2 b5 12.axb6 Qxb6 13.O-O h5 14.Ng3 h4 15.Nf5 Ne5 16.f4 Ng6 17.h3 Bh6 18.Ne2 Qxb2 19.Rb1 Qa3 20.c4 Rd8 21.Rb7 Kf8 22.Kh1 Qa2 23.Qd3 a5 24.Nc3 Qa3 25.Qc2 a4 26.Nb1 Qa1 27.Nd2 Qa3 28.Rf3 Qa1+ 29.Rb1 Qxb1+ 30.Qxb1 Bxf4 31.Rxf4 Nxf4 32.Qb7 Re8 33.Qa7 Rg8 34.Nxh4 Rh8 35.Nf5 Rg8 36.g3 Nxh3 37.Kg2 Ng5 38.Qxa4 Rb8 39.Qd7 Re8 40.Ne3 Rh8 41.Ng4 Kg7 42.Nf2 Kf8 43.Nf3 Nxf3 44.Kxf3 Rb8 45.Ng4 Rb3+ 46.Ne3 Rb8 47.Nf5 Re8 48.Qb7 Rg8 49.Qb1 Rh8 50.Qc1 Rb8 51.Qa3 Rg8 52.Qa7 Re8 53.Ne3 Rh8 54.Qd7 Rg8 55.Qh3 Ra8 56.Qh6+ Ke8 57.Qh7 Kf8 58.Nf5 Ra3+ 59.Kg2 Ra2+ 60.Kf3 Ra3+ 61.Kf4 Rg5 62.Qh6+ Ke8 63.Qh8+ Kd7 64.Qf8 Rxf5+ 65.exf5 Rc3 66.Qxf7 Rxc4+ 67.Ke3 Rd4 68.Qe6+ Kd8 69.Qg8+ Kd7 70.Qa8 Rg4 71.Kf3 Rd4 72.Qc6+ Kd8 73.g4 Rc4 74.Kg3 Rc3+ 75.Kh4 Rd3 76.Kh5 Rh3+ 77.Kg6 Rg3 78.Kf7 Rxg4 79.Qe8+ Kc7 80.Qxe7+ Kb6 81.Qxd6+ Kb5 82.Qxf6 Rd4 83.d6 Kc6 84.Qxd4 cxd4 85.Ke7 d3 86.d7 d2 87.d8=Q d1=Q 88.Qxd1 1-0
Round 4, March 30
Firouzja, Alireza – TigrVShlyape
D00 Levitsky Attack
1.d4 d5 2.Bg5 h6 3.Bh4 c6 4.e3 Qb6 5.b3 Bf5 6.Nf3 Nd7 7.Be2 e6 8.O-O Be7 9.Bxe7 Nxe7 10.c4 O-O 11.Nc3 a5 12.Qd2 Bg4 13.Rac1 Rfd8 14.Rfd1 Bxf3 15.Bxf3 Nf6 16.Qe1 Qa7 17.h3 Nf5 18.Be2 Nd6 19.Bd3 Rab8 20.a4 Re8 21.Qe2 Rbd8 22.Qf3 Nc8 23.Bb1 Ne7 24.Ne2 Qb6 25.Bc2 Qc7 26.Nf4 Qb8 27.Nd3 Nd7 28.Bb1 Ng6 29.cxd5 exd5 30.Nc5 Ngf8 31.Qe2 Nxc5 32.Rxc5 Qa7 33.Qd2 Ra8 34.Bf5 Ne6 35.Rc3 Qb6 36.Qc2 Qb4 37.h4 Nc7 38.g3 Re7 39.Qd2 Ne8 40.Bc2 Nf6 41.Rc5 Qb6 42.Rb1 Nd7 43.Rc3 Qb4 44.Rd3 Qxd2 45.Rxd2 Nf6 46.Bd3 Ne8 47.Re2 Nd6 48.f3 f5 49.h5 Kf7 50.Kf2 Ke6 51.Rg1 Rf8 52.g4 fxg4 53.Rxg4 Ref7 54.f4 Re7 55.Kf3 Kd7 56.Reg2 Ne8 57.Bg6 Nf6 58.Bf5+ Kd6 59.Rxg7 Nxh5 60.R2g6+ Nf6 61.Rxe7 Kxe7 62.Rxh6 Rg8 63.Bg6 Rg7 64.f5 1-0
Round 5, March 30
Ducu14 – Firouzja, Alireza
B00 Owen Defence
1.e4 b6 2.d4 Bb7 3.Bd3 e6 4.Nf3 d5 5.e5 c5 6.c3 Ne7 7.O-O Nec6 8.a3 Ba6 9.Bxa6 Nxa6 10.Qa4 Qc8 11.b4 Nb8 12.Be3 c4 13.h4 Be7 14.h5 h6 15.Nbd2 O-O 16.Qc2 Nd7 17.Nh2 b5 18.a4 bxa4 19.Rxa4 Nb6 20.Ra2 a5 21.bxa5 Rxa5 22.Rfa1 Rxa2 23.Qxa2 Qb7 24.Qa6 Qxa6 25.Rxa6 Rb8 26.f4 Bd8 27.Nhf3 Ra8 28.Rxa8 Nxa8 29.Nb1 Ba5 30.Kf2 Nb6 31.Bd2 Na4 32.Ke3 Na7 33.Ng1 Nb5 34.Ne2 f5 35.Kf3 Kf7 36.g4 g6 37.hxg6+ Kxg6 38.gxf5+ Kxf5 39.Ng3+ Kg6 40.Ne2 h5 41.Be1 Bd8 42.Bf2 Be7 43.Be1 Nb2 44.Nc1 Bd8 45.Kg3 Kf5 46.Kf3 h4 47.Bf2 Nd1 48.Be1 h3 49.Ne2 Ba5 50.Ng3+ Kg6 51.Ne2 h2 52.Kg2 Kf5 53.Kxh2 Ke4 54.Kg2 Kd3 55.Kf3 Kc2 56.Nd2 Nbxc3 57.Nxc3 Bxc3 58.f5 Bxd4 59.fxe6 Bc5 60.Nf1 Kd3 61.Ng3 d4 62.Nf5 c3 63.Nxd4 Kxd4 64.Bxc3+ Nxc3 65.Kg4 Kxe5 66.e7 Bxe7 67.Kf3 Bc5 68.Kg4 Be3 69.Kf3 Kd4 70.Kg4 Ke4 71.Kg3 Nd5 72.Kg2 Kf4 73.Kf1 Kf3 74.Ke1 Nc3 75.Kf1 Ne4 76.Ke1 Nf2 77.Kf1 Bd2 78.Kg1 Bf4 79.Kf1 Bh2 80.Ke1 Ne4 81.Kd1 Ke3 82.Kc2 Nd2 83.Kc3 Bd6 84.Kc2 Be5 85.Kc1 Kd3 86.Kd1 Bg3 87.Kc1 Nc4 88.Kd1 Nb2+ 89.Kc1 Kc3 90.Kb1 Kb3 91.Kc1 Bf4+ 92.Kb1 Nc4 93.Ka1 Bc1 94.Kb1 Ba3 95.Ka1 Bb2+ 96.Kb1 Na3# 0-1
Final position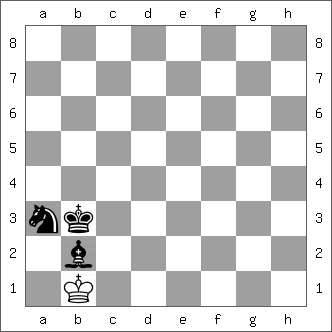 Round 6, March 30
Firouzja, Alireza – Fandorine
A45 Trompovsky Attack
1.d4 Nf6 2.Bg5 g6 3.Nc3 Bg7 4.e4 d5 5.Bxf6 exf6 6.exd5 O-O 7.Bc4 Nd7 8.Nge2 Nb6 9.Bb3 a5 10.a4 Re8 11.O-O Bd7 12.Qd2 f5 13.Rfe1 Qf6 14.h3 h5 15.Rad1 h4 16.Kh1 g5 17.f3 Bf8 18.Nc1 Bd6 19.Nd3 Bg3 20.Rf1 Kg7 21.Nc5 Bf4 22.Qd3 Re3 23.Nxd7 Nxd7 24.Qb5 Nb6 25.Ne2 Bd6 26.c3 Rae8 27.Ng1 Bg3 28.Bc2 Nc8 29.Qxa5 Ne7 30.Qb5 Ng6 31.d6 Qxd6 32.Qxf5 Bf4 33.Be4 c6 34.Rfe1 Rxe1 35.Rxe1 Bg3 36.Rf1 Bf4 37.Ne2 Re6 38.Nxf4 Nxf4 39.Qxg5+ Rg6 40.Bxg6 Nxg6 41.f4 f6 42.Qg4 Kf7 43.f5 Nf8 44.Qxh4 1-0
Round 7, March 30
Jcibarra – Firouzja, Alireza
A14 English, symmetrical, hedgehog
1.Nf3 e6 2.g3 b6 3.Bg2 Bb7 4.O-O Nf6 5.c4 d5 6.b3 Be7 7.Bb2 O-O 8.e3 dxc4 9.bxc4 c5 10.Qe2 Nc6 11.Nc3 Qc7 12.Rab1 Rfd8 13.Rfd1 Rac8 14.Ba1 Nb4 15.Nb5 Qb8 16.Be5 Bxf3 17.Bxf3 Qxe5 18.Nxa7 Rc7 19.Nb5 Rcd7 20.a3 Na6 21.Bc6 Rd3 22.Bb7 Nb8 23.Bd5 Qf5 24.Bg2 Rxd2 25.Rxd2 Qxb1+ 26.Bf1 Rxd2 27.Qxd2 Nbd7 28.Kg2 Ne5 29.Nc3 Qb3 30.Be2 Nxc4 31.Qd3 Ne5 32.Qd2 g6 33.h3 Nd5 0-1 lost on time
Round 8, March 30
Nakamura, Hikaru – Firouzja, Alireza
C67 Ruy Lopez, open Berlin Defence, l'Hermet variation
1.e4 e5 2.Nf3 Nc6 3.Bb5 Nf6 4.O-O Nxe4 5.d4 Nd6 6.dxe5 Nxb5 7.a4 Nbd4 8.Nxd4 d5 9.exd6 Nxd4 10.Qxd4 Qxd6 11.Qe4+ Qe6 12.Qd4 Qd6 13.Qe4+ Qe6 14.Qd4 Qd6 1/2-1/2 by repetition
Round 9, March 30
Firouzja, Alireza – Pridorozhni, Aleksei
D00 Levitsky Attack
1.d4 d5 2.Bg5 c6 3.e3 Qb6 4.b3 Bf5 5.Nf3 Nd7 6.Be2 Ngf6 7.O-O e6 8.c4 Be7 9.Nc3 O-O 10.Nh4 Bg6 11.Nxg6 hxg6 12.Rc1 Qa5 13.h4 Bb4 14.Bxf6 Nxf6 15.Qc2 Bxc3 16.Qxc3 Qxc3 17.Rxc3 a5 18.f3 Rfd8 19.Kf2 Kf8 20.Rfc1 Ke7 21.Bd3 Ne8 22.cxd5 exd5 23.a4 Nc7 24.g4 Ne6 25.Kg3 g5 26.hxg5 Nxg5 27.Rh1 Ne6 28.Rcc1 g6 29.Rh7 Nf8 30.Rh6 Ne6 31.f4 Rh8 32.Rch1 Rxh6 33.Rxh6 Rb8 34.f5 gxf5 35.Bxf5 Ng7 36.Kf4 Rg8 37.Bh7 Rh8 38.g5 Ne6+ 39.Kg4 Re8 40.Bf5 Ng7 41.Bd3 Rg8 42.Rh7 Ne6 43.g6 Rg7 44.Rxg7 Nxg7 45.gxf7 Kxf7 46.Bf5 1/2-1/2 drawn by agreement
Round 10, March 30
Naroditsky, Daniel – Firouzja, Alireza
A45 Queen's Pawn game
1.d4 Nf6 2.Nc3 d5 3.Bf4 c5 4.e3 cxd4 5.Nb5 Na6 6.exd4 g6 7.c3 Bg7 8.Nf3 O-O 9.Bd3 Nh5 10.Bg5 Nc7 11.a4 Ne6 12.Be3 Nef4 13.Bf1 a6 14.Na3 Qc7 15.g3 Ne6 16.Bg2 f5 17.O-O Nf6 18.Ne5 Ne4 19.f3 Nf6 20.Qd2 Rd8 21.Rae1 Bd7 22.Bh6 Qd6 23.a5 Be8 24.Nc2 Rac8 25.Bxg7 Kxg7 26.Nb4 Nf8 27.Nbd3 Bb5 28.Re3 Bxd3 29.Nxd3 N6d7 30.Rfe1 e6 31.Nf4 Re8 32.Bf1 Kf7 33.h4 Qc7 34.b4 Nf6 35.Qf2 Nh5 36.Nxh5 gxh5 37.f4 Nd7 38.Qe2 Nf6 39.Rxe6 Qxc3 40.Qe5 Qxg3+ 41.Bg2 Qxe1+ 42.Qxe1 Rxe6 43.Qb1 Rg8 44.Kf1 Ne4 45.Qc2 Rc6 46.Qd1 Rg4 47.Bxe4 fxe4 48.Qb3 Rxf4+ 49.Ke2 Rc4 50.Qg3 Rc2+ 51.Kd1 Rcf2 52.Qg5 Rf1+ 53.Ke2 R4f2+ 54.Ke3 Rf5 55.Qd8 R1f3+ 56.Ke2 Kg6 57.Qe8+ Rf7 58.Qe6+ R3f6 59.Qxd5 Rf2+ 60.Ke3 R2f5 61.Qxe4 Kf6 62.Qc2 Re7+ 63.Kd3 Rf3+ 64.Kc4 Rc7+ 0-1 lost on time
Round 11, March 30
Firouzja, Alireza – Srinavasan
A45 Trompovsky Attack
1.d4 Nf6 2.Bg5 d5 3.e3 g6 4.Bxf6 exf6 5.c4 dxc4 6.Bxc4 Bd6 7.Nc3 c6 8.Nf3 Qe7 9.O-O O-O 10.Re1 Nd7 11.e4 Nb6 12.Bb3 Bg4 13.h3 Bxf3 14.Qxf3 Rad8 15.Rad1 Kg7 16.a3 Bb8 17.g3 c5 18.d5 c4 19.Bc2 a6 20.Kg2 Nd7 21.Qe3 Qc5 22.Qxc5 Nxc5 23.a4 Rd6 24.Rd4 Rb6 25.Rxc4 Nd7 26.Rb1 Bd6 27.f4 Rb4 28.Rxb4 Bxb4 29.Na2 Bd6 30.b4 Rc8 31.Bd3 Nb6 32.a5 Nc4 33.Kf2 Na3 34.Rb3 Nc2 35.Rb2 Na3 36.Ke3 g5 37.h4 h6 38.h5 Kf8 39.Rf2 Kg7 40.Kd2 Rc7 41.Ke3 Rc8 42.Kf3 Rb8 43.Re2 b6 44.e5 fxe5 45.fxe5 Bf8 46.axb6 Rxb6 47.d6 Rb8 48.Bxa6 f6 49.d7 fxe5 50.Rxe5 Bd6 51.Re8 1-0
(to be continued)